1950 Cadillac
THE 1950 CADILLAC OF LUXURY AND SPEED
The post-war 1950 Cadillac reached all-time luxury car status, priced moderately at $3000 and even upwards of over $5000 for the nicer 75 sedan models. The 1950 Cadillac boasted luxury, speed, and overall great looks. Designed and inspired by wartime aircraft, the 1950 Cadillac featured large tailfins, as well as clad all-over chrome, that set it apart from other cars of the era. This is a 1950 Cadillac Coupe Deville that is owned by William from California.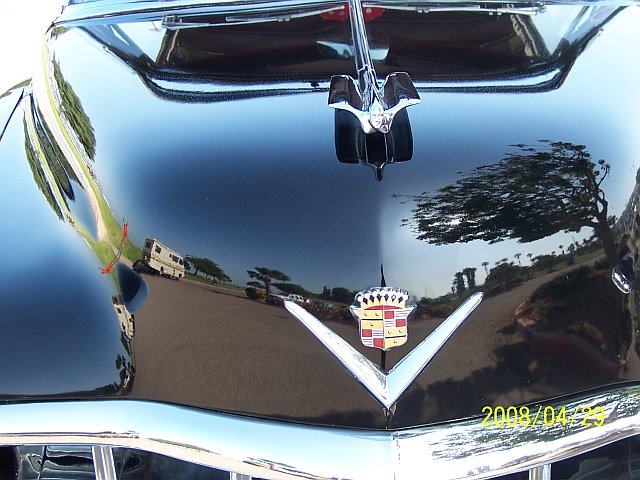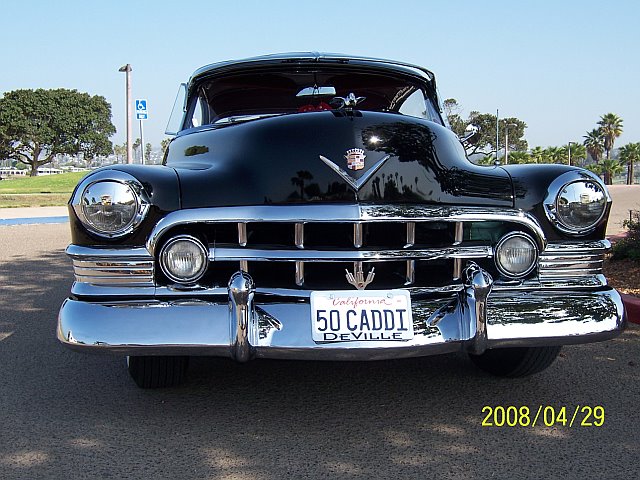 The engine, which was reportedly a product of over 10 years of research and development, proved to be 14% more fuel efficient and faster than ever before. Furthermore, the GM signature Hydra-Matic drive, which was standard in all Cadillac's in 1950, except the less expensive 61 series, was also used. As well, gone were the days of the forties fast-back, Cadillac began producing coupes with hardtop rooflines.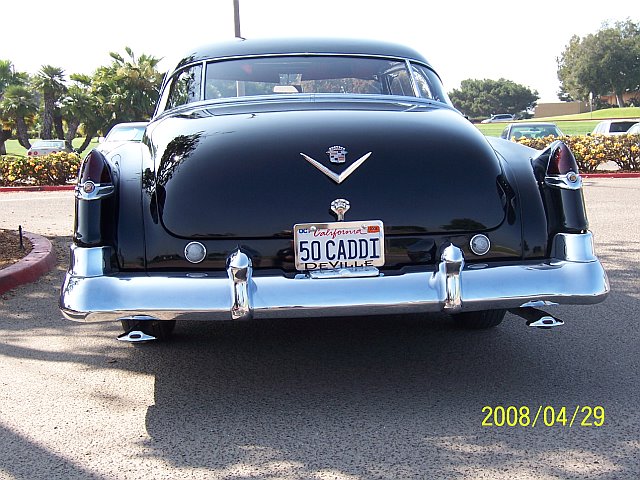 Although, the overall weight of the 1950 Cadillac was decreased by nearly 200 pounds, the overall look of the 1950 Cadillac was heavy and sturdy, longer rear decks, as well as longer and more cascading fenders were produced. Even the hood was longer, as well as the grille, other features such as the introduction of the one-piece windshield were also prominent on the 1950 Cadillac.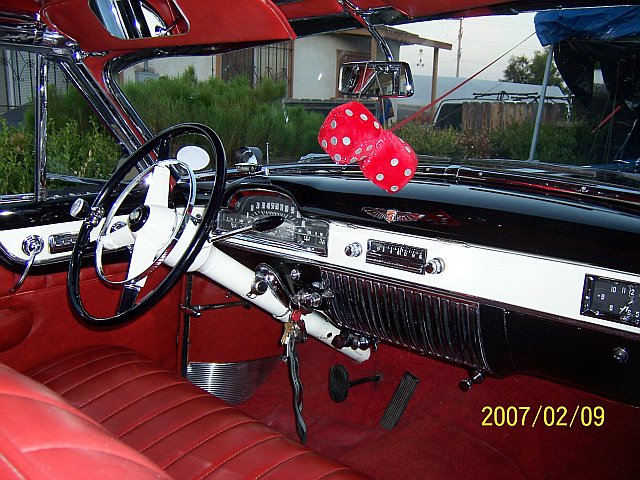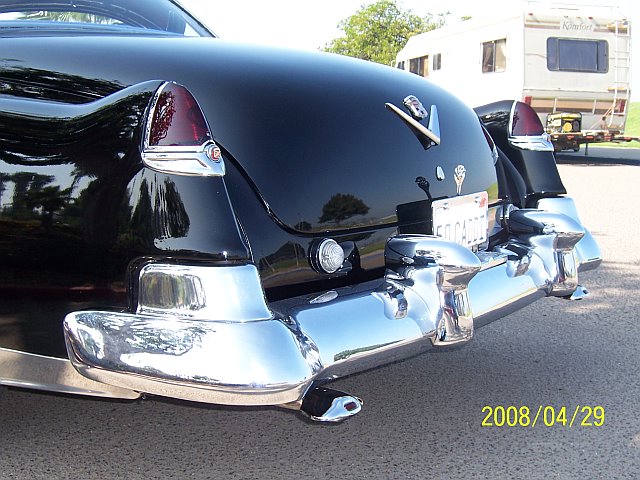 There were basically ten different models of Cadillac's in 1950. The Fleetwood Series 60 Special, which was a 4-door pillared style sedan. The less expensive models, the Series 61, which was available in both a 2-door Coupe and a 4-door Sedan, were very popular, as well. However, the 1950 Cadillac that received the honors of being the most sought after Cadillac in 1950 was the Series 62, which was available in four different styles. The 2-door Coupe, the 4-door Sedan, which out sold all other Cadillac models, the 2-door Convertible Coupe and the 2-door Coupe de Ville. Which is the 1950 Cadillac that is pictured on this page.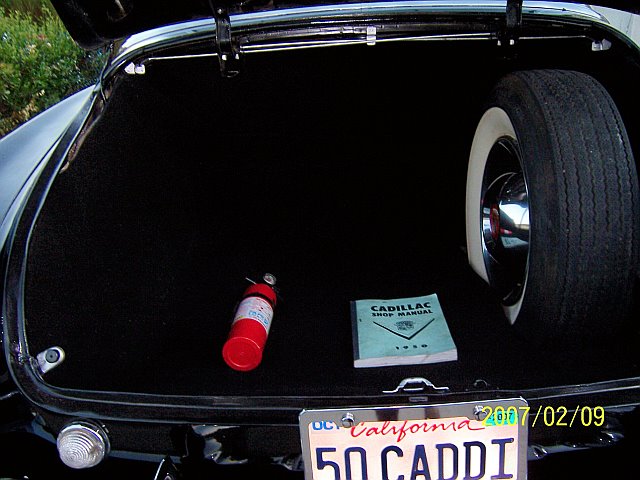 Topping out the list of Cadillac models for 1950 was the expensive Fleetwood Series 75, with market sales for the 75 series overall low with only a total of 1459 cars sold.
Although in the car business for only 48 years at this time, there was no mistaking the Cadillac owner. All those that were fortunate enough to own one of the 100,000 total Cadillac's produced in 1950 had definitely "arrived". This was the car that signified fortune and success, just as it still is today. Cadillac has long marketed their brand of vehicles as the "Standard of the World" even as far back as the 1950 Cadillac, and fortunately, it still holds true today.
Once again I would like to thank William for sharing these pictures of his classic Cadillac. You can see more of Williams car on its Cadillac pictures page.
Check out some other Cadillacs from the 1950's - 1951 1952 1953 1954 19551956 1957 1958 1959