1953 Cadillac
Special Editions and Car Shows

Although celebrated in some extent in the previous year of 1952, the true anniversary Cadillac did not make its debut until a year later. The 1953 Cadillac Series 62 had also a point to prove to the world. The new and improved Series 62 came along with an additional name that Cadillac lovers may recognize, the "Eldorado". Although, later introduced to the world as a long time model for Cadillac, in all reality, the Eldorado made its debut as a special edition in 1953. At more than $7,000 each, this limited edition was far and few in between, with only a total of 532 being produced. However, this car was priced well above the average vehicle and more than $2000 over the top of the line previous Cadillac models.

Special features for those lucky and rich enough to afford this show car included a panoramic wraparound windshield, the first automatic headlight dimmer, the first signal seeking car radio, chrome wire wheels, custom leather interior, a notched belt line that encircled the vehicle, as well as a metal lid instead of the traditional canvas ones that were customary. Not only did the 1953 special edition open the door for future makes of the Eldorado, it gave Cadillac customers a look into the future as far as standard features and car innovations went.

Below is some pictures of Al from New York and his 1953 Cadillac Fleetwood. I would like to thank Al for sending them in and welcome him to the club. It sure is a beauty.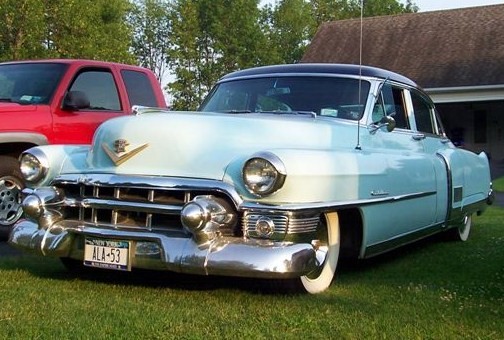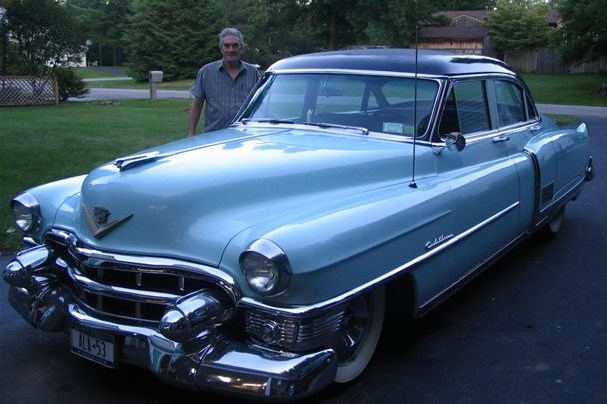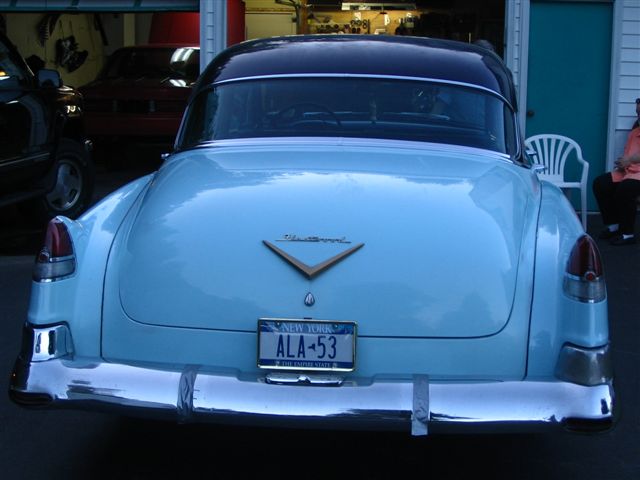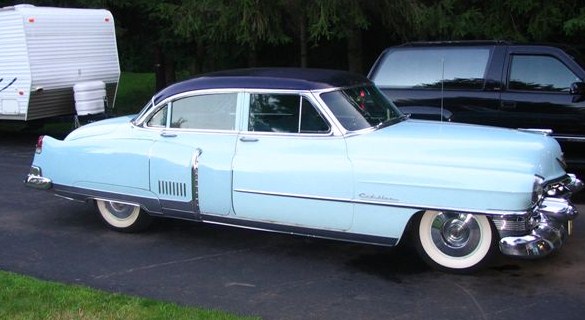 Cadillac also introduced two types of special edition show cars in 1953. First, the Orleans, which featured again the panoramic wraparound windshield, as well as a pillar less hardtop design. As well, the Orleans resembled the 1953 Eldorado Cadillac's front end with the over exaggerated use of chrome on the grille. Another show car that was introduced in 1953 was the Le Mans, which too was later manufactured as a regular model for Cadillac. The Le Mans show car was a two seat convertible with a fiberglass body. There were well defined tailfins, but yet moderately displayed grilles on these cars, unlike other Cadillac's of the day that featured bigger grilles. This show car also set very low to the ground, it stood approximately 5 and a half inches lower than other Cadillac convertibles of it's time.
The 1953 Cadillac show cars and special edition vehicles were popular because of their beauty and mechanical features. Not only did these vehicles prepare the world for what was to come in the automotive future, they also stood out and personified excellence for the Cadillac lover.
UPDATE 5/16/2006 I just found a real beauty a 1953 Cadillac Ghia concept car that was once owned by Rita Hayworth. This car is at the Imperial Palace Casino in Las Vegas at the car show. It is a 1 of only 2 built. This car is jet black with gold trim and gold spoke hubcaps. I am in the process of making a page and when it is done it can be seen with the rest of the Cadillac's from the auto show.
If you want to read more about Cadillacs from 1953 Stop over on Rays Website 1953cadillac.com. It is filled with all the information from 1953 and a really good resource of information.
I filmed a 1953 Cadillac at the East Coast Car Association car show in Forest Park on October 16th 2011.
Check out some other Cadillacs from the 1950's - 1950 1951 1952 1954 1955 19561957 1958 1959