I recently went on vacation in Las Vegas and as usual I stopped by the Auto Collection show at the Imperial Palace casino where they have all sorts of classic cars. It is really a great place to see everything from vintage Rolls Royce's to Cadillac's. On this trip they had a few new Cadillac's that had not been there before so I took a few pictures and even a video of each Cadillac.
This Cadillac in question is quite a beauty but is it really fair to call it a 1959. When I sent out the newsletter with the video I received over 100 responses telling me I was wrong about the year of the Cadillac so here are the photos where I got this information from.
Apparently this is marked as a 1959 Cadillac series 62 convertible w/a 1960 series 62 body.
This is what the sign says if the picture is too small for you to read. This unique example had a body-off restoration which was completed in 2004 - 2005. It has a 390ci engine with an automatic transmission, color is Seminole Red and the interior is red and white leather, plus the convertible top is white and both the hard and soft boots are red.
UPDATE 1/10/10 - The sign below has been changed on this car, I just returned from seeing this Cadillac again and the sign has been altered with different information then what is posted below. After several emails with Lars where he claims to have never owned this Cadillac.
The following statement was made by the former owner, Lars Schenk and cannot be documented or proven. "The car was a Cadillac design experiment with a 1960 body fitted onto the 1959 chassis by Cadillac. It is believed Harley Earl took this car in his "Skunk Works" and modified it to be the world's first known car to have a working television in the front dash. The stock radio was moved to the passenger side of the dash. There has been speculation the car was a GM Motorama show car!" Because these statements cannot be proven, the car is being sold as a very nice example of a 1959 Cadillac 62 convertible that has been modified with a 1960 Cadillac Series 62 Convertible. The ID # is 59f042438. If you wish to comment please leave it on the Blog Now on to the pictures.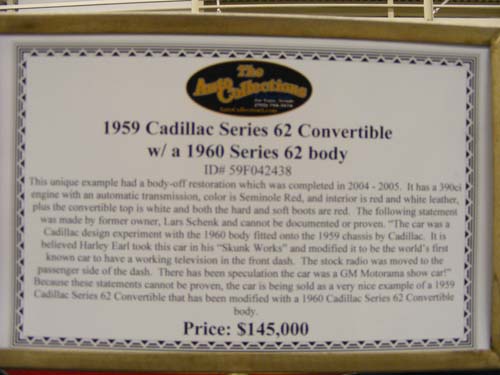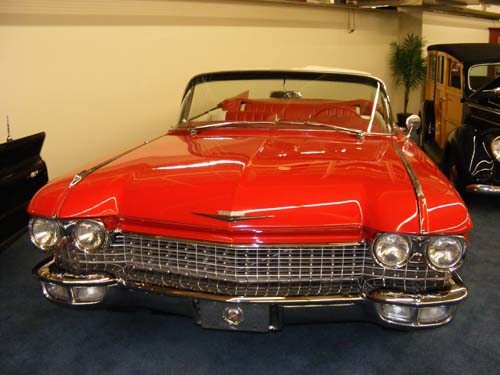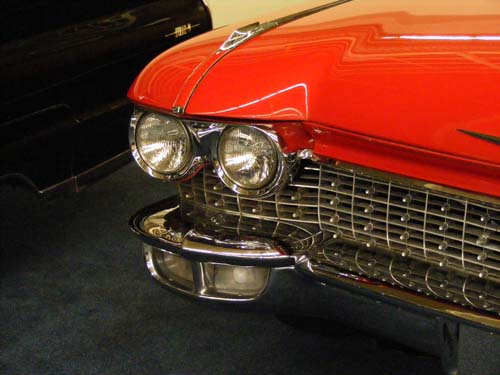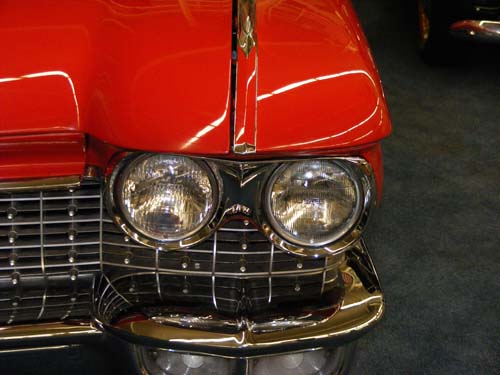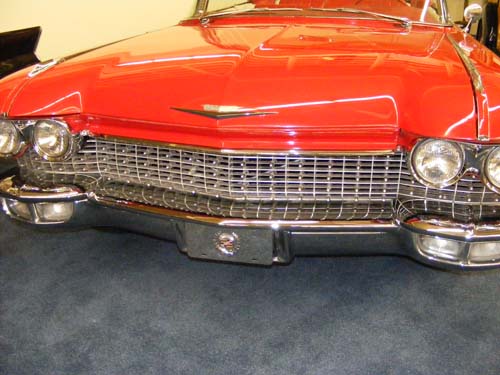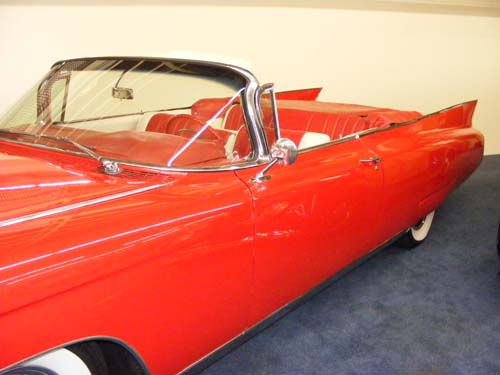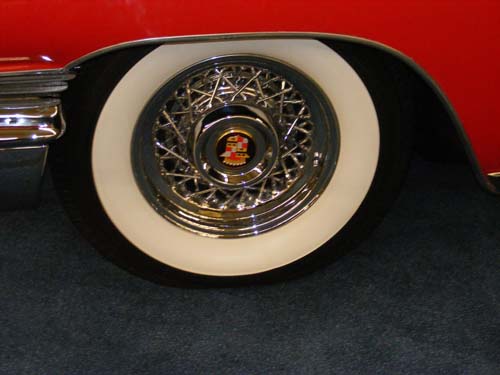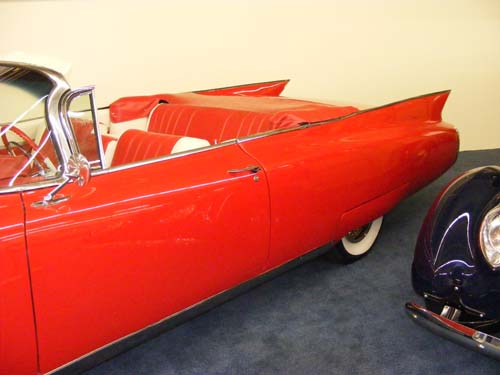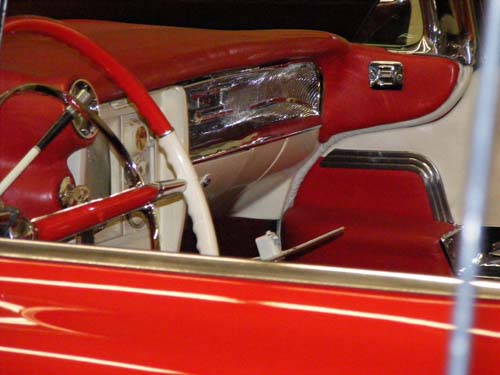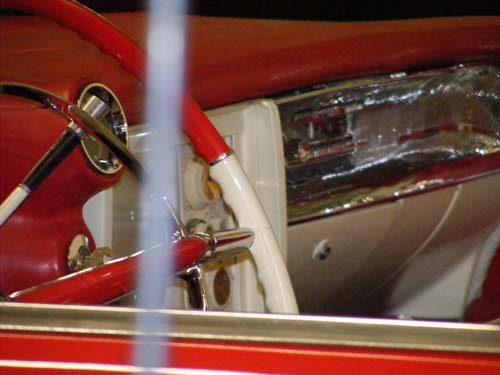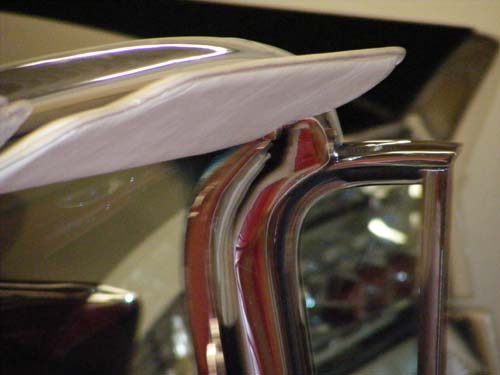 We also have more pages on 1959 Cadillac feel free to browse. We even have a 1959 Cadillac Video page. To see video of this car visit our Cadillac forum and go to the video section.