Cadillac Club : 1963 Cadillac : 1963 Cadillac Coupe Deville Restore
1963 Cadillac Coupe DeVille Restoration
A Great Cadillac That Needs a Little Help
A few months ago I got an email from Glenn from Canada telling me he was sending in some pictures of his 1963 Cadillac. Below is his email and his pictures.
Hi Vinny, Sorry to take so long getting back to you but life, work, kids and all the rest have kept me from doing much about my Caddy. Last summer I finally took a step forward and brought the car to a car freak named Peter Balderson in Aylmer Quebec for some much needed mechanical work to put this old girl back on the road.

First off the car is a 1963 Cadillac Coupe Deville, it was purchased in 1977 by a friend of mines older brother (I was 15 at the time) and from first glance I became a caddy fan.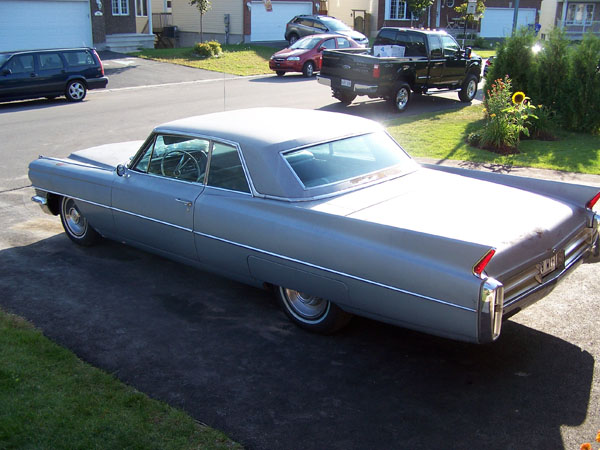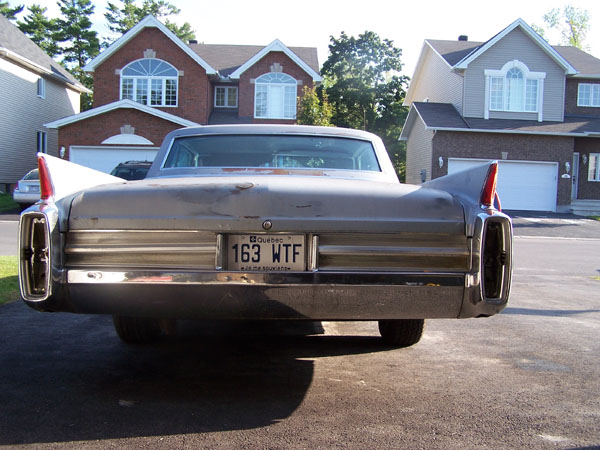 After 7 years he sold it to his brother where for the next 18 years the car was moved from storage site to storage site, including a couple of years in my driveway. During this time the car was never plated or driven but did I have the occasional boys night of work put into it. 7 years ago I bought the car for $100.00 bucks a month for 30 months and since than it received more of the same treatment, meaning not much. During this time I started it occasionally and drove it around the block a few times a year to keep everything working.

Back to current times, the car has received a new carb, heater core, neutral safety switch, new rubber and brakes, front end parts and it runs very well. I am hoping to bring it for a safety and plate it sometime this summer.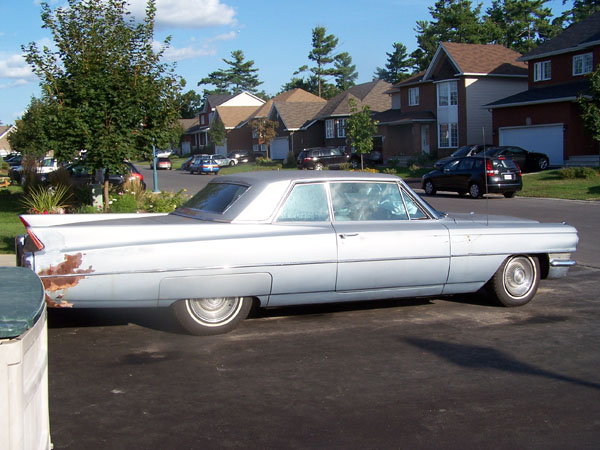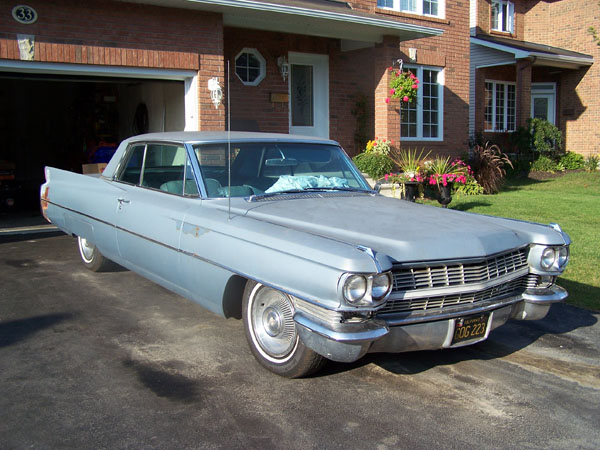 Now for the fun stuff, Peters wife just happens to be one of the best auto reupholsters in the region so this winter I had her strip the car and give it a brand new interier, including headliner, carpets seats, kick panels...everything.

I am also booked with an excellent body shop for late July for body and paint, which gives me a few months to come up with the parts needed to make it really special. Now for the bad news, as it turns out the car was damaged long before any of this story (front clip) and all of the parts put on were 1964. Meaning hood ,grille, fenders so I am kind of stuck on what parts fit with what and what exactly needs to be changed. so anyway here are some pics of the car from last summer just before the work got started, and I hope to hear from some 63,64 lovers about their thoughts on the matter.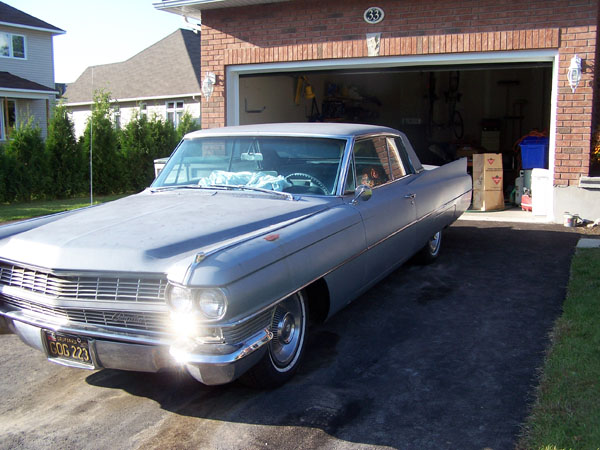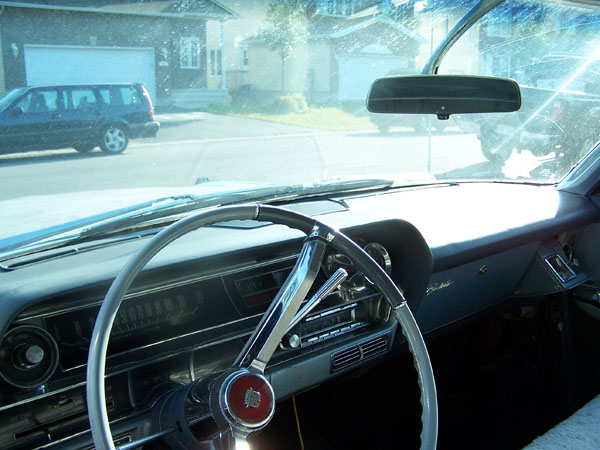 Read all about the features of all the 1963 Cadillac's. You can also see another 1963 Cadillac Coupe Deville in White. Join us on our Cadillac Forum where we can chat about everything Cadillac.