1963 Cadillac
THE 1963 CADILLAC: LIGHTER THAN AIR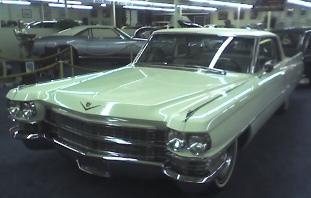 There were several changes made to the 1963 Cadillac line of vehicles, most were predominately mechanical and engineering feats, not the typical cosmetic changes. In fact, the look of the Cadillac pretty much remained the same, but the engine was lighter and faster than ever before.
It had been over fourteen years since the long-running V-8 had a revision, and in 1963, Cadillac makers felt it time to revamp their cars. A much lighter and stronger crankshaft with a stiffer block weighing fifty pounds less than the previous ones from years past, but best of all the 390 was smoother and quieter than ever before.
For the first time in years, the actual 120 mile per hour odometer could actually reach its registered peak, and in only about ten seconds. Not only was this car faster, but the luxury ride appeared anything but, only those that actually got behind the wheel could actually experience the true power of this Cadillac. Weighing in at over 4000 pounds and measuring in just under the size of a boat, a little over 18 and a half foot long, this monster could fly and still feel like it was lighter than air.
Besides being a longer and sleeker Cadillac, the 1963 Cadillac also got a few other cosmetic adjustments. For example the front fenders protruded out approximately 4 inches more than in the 1962 models, while the tail fins were made smaller. The overall look was long and lean without all the sharp edges from the past. Dual headlights, smaller and circular front parking lights, and a taller V-shaped grille appeared on the front of these masterpieces, as well.
The pictures below were sent in by Dave from Idaho. Here is what Dave wrote to me in an email. "Here are some pictures of my Caddy, this was my Mom's Car, they bought it new in 1963, it has been garaged all it's life and still look's almost as good as it did forty plus years ago. It has over 100 thousand mile's on it, but it still runs strong and handles like a dream. My step dad kept it maintained right to the top. The only thing is they bought it with out Air Condition. Living in Idaho I guess they thought they wouldn't need it. every thing else is power, even has the automatic light dimmer."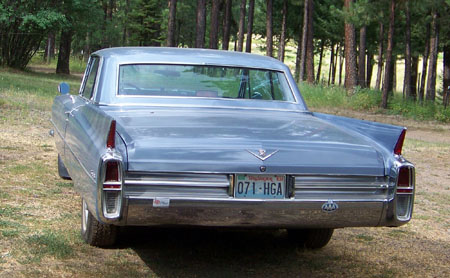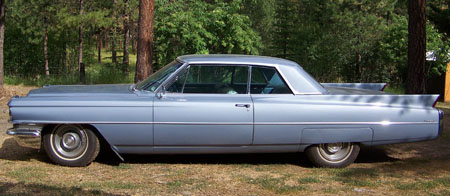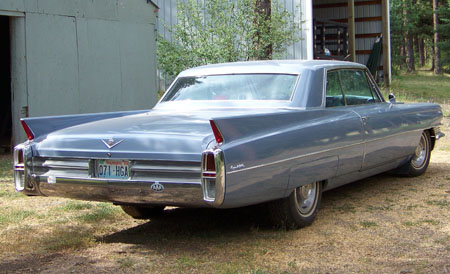 This year boasted more options than ever before, a total of 143 options were available on the different types of Cadillac's available. Bucket seats and Philippine "Nara" wood accents were some of the most popular options available on these 1963 beauties. As well in 1963, standard amenities had drastically changed from years before. On the sixty-two series such things as power brakes, power steering, and automatic transmissions, as well as dual speed wipers, remote control outside rear view mirrors, and windshield washers were made available to the Cadillac owners.
Overall sales for the 1963 Cadillac was very good, in fact, this year marked another record year for Cadillac. A total of 163,000 Cadillac masterpieces were produced this year. The picture on this page was taken at the Las Vegas car show which I just happen to stumble upon by accident. You can see more pictures of this 1963 Cadillac and see a 1963 Cadillac coupe deville that is being restored. And more at the car show here. You can also see what Cadillac did for 1964.