1965 Cadillac
THE 1965 CADILLAC CHANGES
Perhaps the largest change for the 1965 Cadillac lovers was the fact that the beloved and less expensive model, the 62 Series was replaced, mainly in name only, by the Calais. For twenty-five years the 62 Series had been one of Cadillac's nicest and less expensive cars, but Cadillac was leaning toward named automobiles instead of the "numbered series". Other changes included the elimination of the Sixty Special model, instead these cars gained a "Fleetwood" emblem with all the trim work.
Overall there were several cosmetic changes made to all the models this year. The car lost even more of its tail fin, basically there was only a small remnant of that idea left on these 1965 models. A low riding Cadillac that gave the appearance that it could go on for miles is what this 1965 Cadillac line resembled.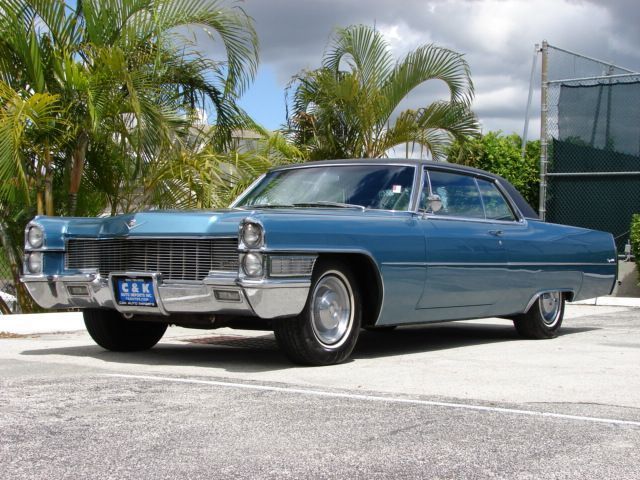 The head lights and tail lights were once again changed this year, as well. Instead of the horizontal lights that appeared in the years past, a longer line of lights were used, making the front of the car look even wider than before. However, the looks were deceiving, this year Cadillac lightened their load and as a result the lighter weight of the vehicle did give Cadillac the best power to weight ratio for a luxury vehicle. However, overall the Cadillac still remained in 11th place for overall sales in the American market.
Eleventh place in the American market may sound pretty bad, but Cadillac wasn't too worried, once again, they beat their own previous year's sales and production records. In fact, this year marked the 3 millionth car that left the Cadillac warehouse.
Total sales for Cadillac models were just under 200,000 in 1965, another great year, proving to everyone that Cadillac was in the car business for the long haul. This tradition kept going with the 1966 Cadillac.