Cadillac Club:1990s Cadillacs : 1993 Cadillac
1993 Cadillac
1993 CADILLAC: THE 90 YEAR SCRATCH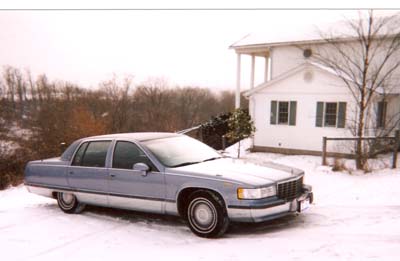 Cadillac celebrated its 90th Anniversary in the year of 1993. Although, still considered the grandfather of luxury rides, Cadillac had suffered in sales for several years in a roll, now. The 1993 Cadillac year would be marked with transformations, good-byes, and lot's of name modifications to say the least.
The previously known Brougham was now called the Fleetwood, the name Brougham was now only attached to a Fleetwood upscale package option. In turn, the Fleetwood Coupe DeVille was retired, as well as the entire Fleetwood series Sedans, including the Fleetwood Sixty Special, which was now referred to as only "the Sixty Special". Pictured to the left is a 1993 Fleetwood Limited Edition that is owned by Brian McKee, from Ohio.
Even more confusing was the additional new optional package for the Cadillac DeVille known as the Concours. As well, the Eldorado received new optional packages that included a new Sport Coupe and Sport Appearance package.
Although, the Allante received an overhaul in mid 1992 for the upcoming year, it still had seen its better days, and as a result, the Cadillac industry decided to retire the Allante at the end of 1993. But like in the true spirit of Cadillac, the Allante, too, went out with a final "big bang", circling the track as the official pace car that year at the Indianapolis 500.
This year also marked the introduction of the Northstar V-8 engine, which now powered several of the 1993 models. This newer and better 4.6 liter V-8 was paired with the 4T80-E electronically controlled four-speed transmission that featured highly efficient design and a quieter ride.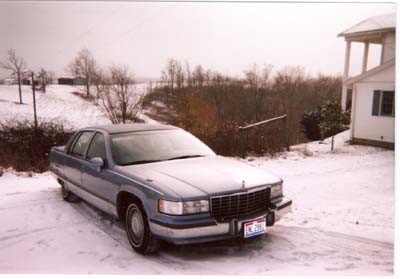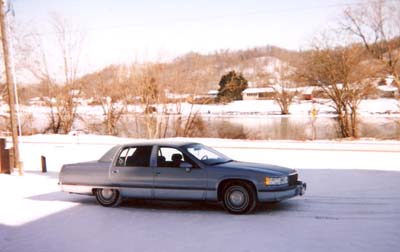 Still with all the changes and modifications, it seemed Cadillac had fallen short on sales this year. The 1993 Cadillac models were selling at poorer rates than the car manufacturer had seen in years, based on sales of only a little over 200,000 units, this caused a dramatic drop in U.S. market shares.