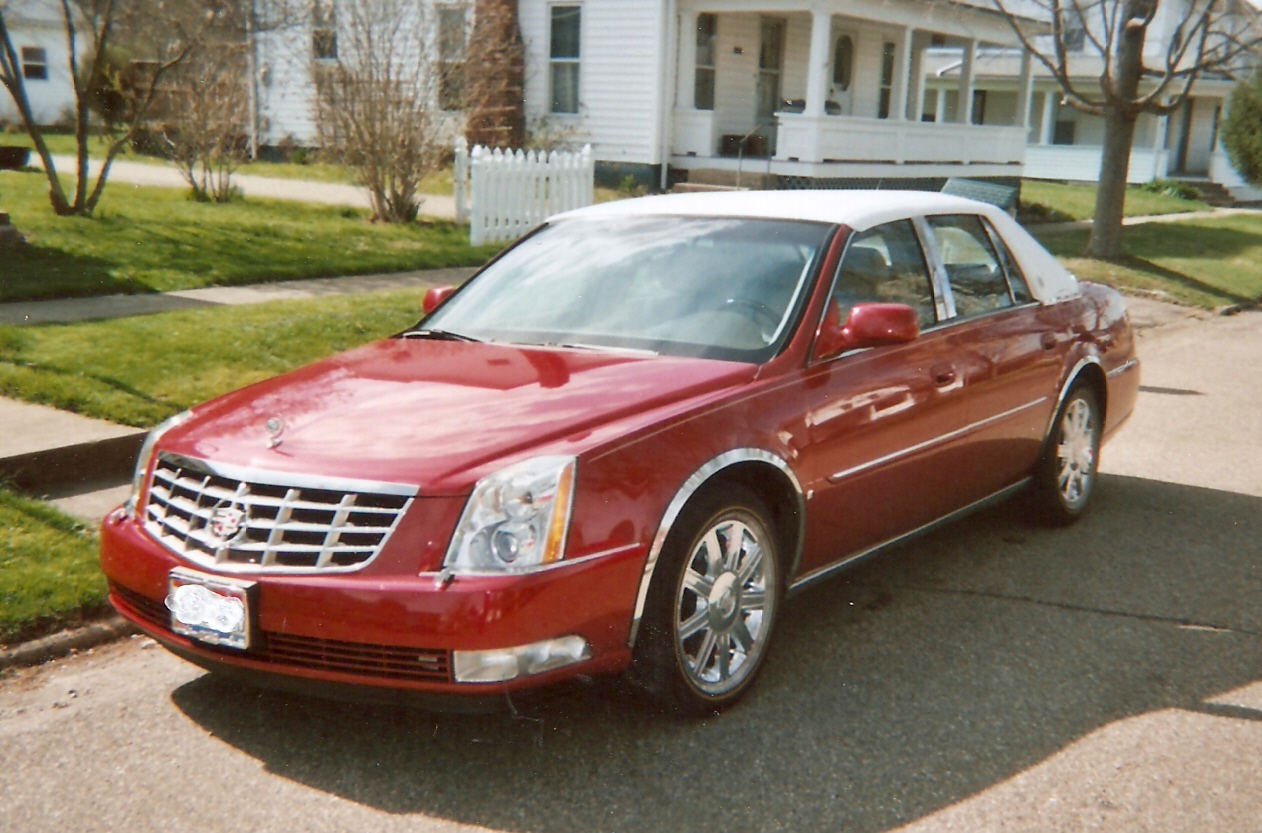 The infamous Cadillac DeVille has been around for decades. And even though Cadillacís views on renaming and reconfiguring their cars, which by the way is part of their newest Art and Science Era, has decided to rename the last of a long line of actual named vehicles; the 2006 Cadillac DTS is in fact the good ole DeVille Touring Sedan.
Special Thanks go to Ron Chappelear from Malta Ohio for sending in pictures of his 2006 DTS
This newest arrival to the era of letter naming cars joins the popular CTS and STS, not to mention, the XLR and EXT and no Iím not eating alphabet soup, these are the newest lines of Cadillacís.
Although, the Cadillac Company sold over 70,000 new DeVilleís to the public last year, it still decided to revamp the 2006 model. Donít worry, itís still front wheel drive which is a Cadillac minority. Unlike those Caddies that are trying to compete with the foreign market of rear wheel drive automobiles, but with some up-grades.
Cadillac's StabiliTrak four channel anti-lock brakes, traction control, and Magnetic Ride Control are high tech and improve the ride 10 fold over your fathers Cadillac. I really like the idea of heated window washer fluid as it gets cold up here in New York. Also good for the cold is the automatic start from the key fob.
The largest of the sedans, this 2006 Cadillac DTS offers itís buyers a choice of Luxury I, Luxury II, and Luxury III models, each boasting 275 hp. And if thatís not enough, there is even a Performance model that offers its buyer 291 hp.
Standard equipment on the DTS includes Cadillacís braking system, traction control and various up-graded safety features including front torso side airbags and head protecting curtain side airbags.
See the Other 2006 Cadillac's
As for the interior cabin, you might as well sit back and relax. Itís all leather and comes with General Motors famous OnStar technology. There is lotís of room for the long legged driver, as well as their driving companions.
Baby boomers and those entering the retirement age will most likely find themselves touring the country in this sleek and refined Caddie. But, unlike those Caddieís our grandfathers drove when they retired years back, this large luxury sedan is sporty and luxurious.