Cadillac Club: 2010 Cadillac CTS-V
2010 Cadillac CTS -V
Looking Sharp at The New York Auto Show
On April 7th I went to the New York Auto Show to check out all the new Cadillac's on display. The first Cadillac I came across was the 2010 Cadillac CTS-V. This car was sleek and really was a big hit at the show. Many people wanted to get in and feel the interior as it really looked hot.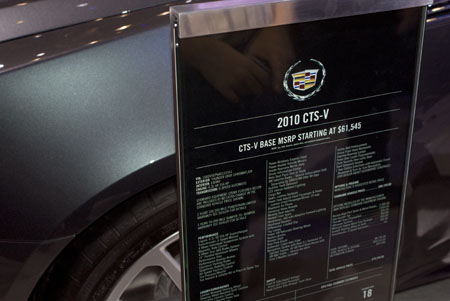 The CTS-V features 556 horsepower and can do 0-60 in 3.9 seconds. It has either a 6 speed hydra-matic automatic with steering wheel mounted paddle shifters or a six speed manual transmission.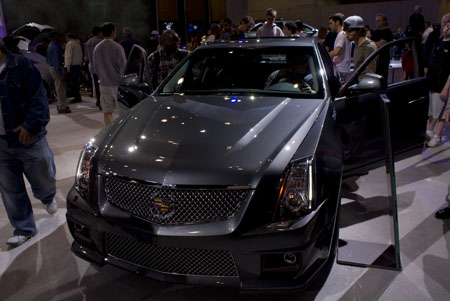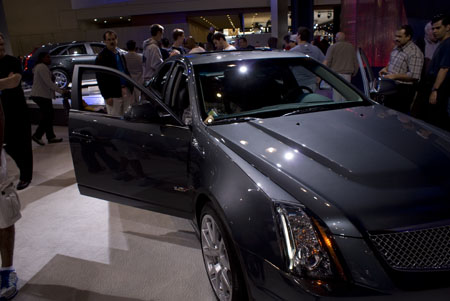 Click here to see more pictures of 2010 Cadillac CTS-V.