In April I went to the New York Auto Show to check out what's new with Cadillac. With over 250 pictures of this car it was tough to choose which ones to put on a page. These are the top of the crop. This is the Cadillac CTS-V race car. It is similar to the CTS-V Coupe but it has less horsepower because they are not allowed to race with a super charger. Both CTS-V's have a 6.2L V-8 engine but the race car has 535 horsepower where the CTS-V coupe has 556 horsepower. The race car weighs about 1000 pounds less at about 3200 pounds.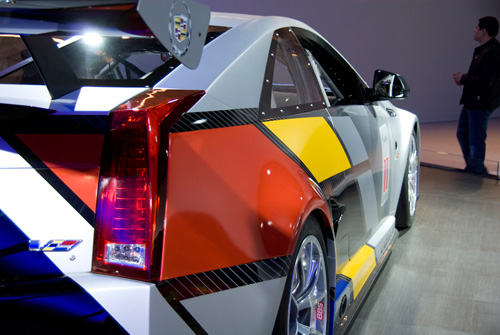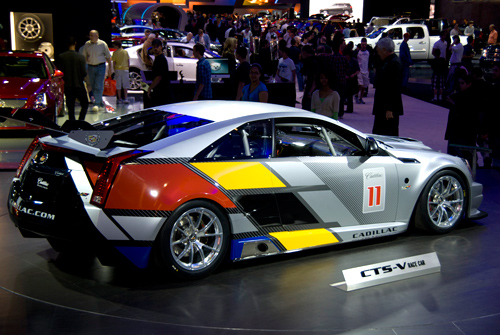 As you can see the light in the Jacob Javits center is crazy during the car show but sometimes it makes for some cool colors in pictures. If you notice the Cadillac Emblem is on the end of the wing. It was my favorite part of the car.
This is the third car built and the other two are actually racing. This CTS-V isn't exactly race ready but if something was to happen to one of those cars this would be pressed into service.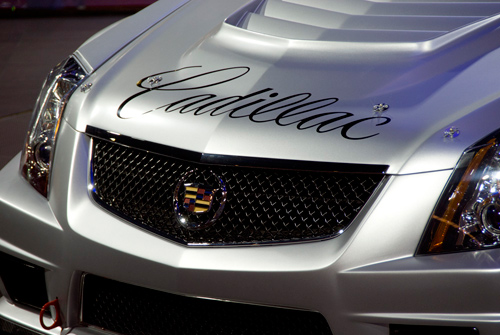 Many people were stopping and telling me how much they loved the front of the Cadillac.