Cadillac Club : Cadillac Engines
Cadillac Engines
100 Years of Cadillac Engines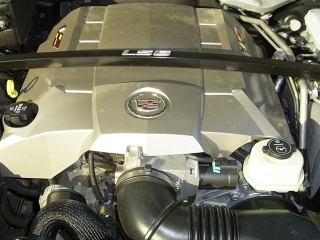 Cadillac engines have been around the United States for over 100 years. Cadillac was started in 1902 by a man named Henry M. Leland. He felt that craftsmanship and accuracy were two of the most important things needed when it came to producing a vehicle, and his motto is still used by the builders of these fine cars.
These ideas are still followed today by the Cadillac Company and the vehicles they make and the engines they produce are continuing to improve with every passing year.
In 1905, the Cadillac "Osceola" was produced with a 4-cylinder engine. By 1912, Cadillac had begun putting self-starters on some of their vehicles making them an innovative car to buy during that time. Beginning with the 1915 models, all Cadillac's were built with a V-8 engine which was the start of years of powerful motors for the popular company.
During the 1930s people saw the first V-12 and V-16 engines from the company. More modern V-8 engines became popular once again as we came into the late 1940s and the early 1950s. By the mid-1950s the popularity of Cadillac's and their powerful engines were continuing to grow, with popular stars such as Elvis Presley on the scene in one of his many Cadillac's.
By the 1970s the V-8 engines were boasting 500 cubic inches and roaring to go! During the late 1970s and the 1980s many things were added to Cadillac's and their engines. Some of these improvements include traction control and on-board microprocessors. These improvements continue with every year that they continue business.
Many Cadillac's now have Northstar V-8 engines that purr like that of a Corvette thanks to 100 years of fine-tuning. They continue to meet industry standards and keep the customer happy with their fast Cadillac engines, luxurious interiors, and great looks.