Just found out about a cool Raffle where you could win a 1958 Cadillac. Want to pass word on to our readers and help a cool charity at the same time.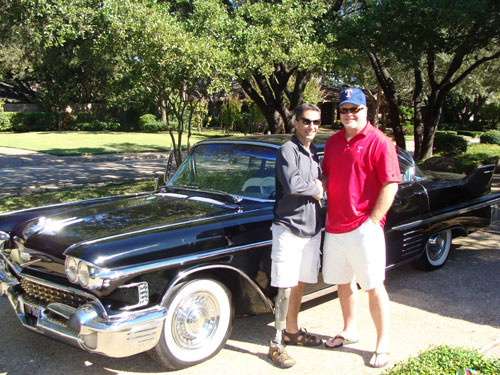 The Limbs for Life Foundation is having an auction where the prize is a 1958 Cadillac. The fully restored car is a hard top with 70,400 miles on it, leather bench seats and power steering, breaks and windows. We're selling a total of 3,500 tickets at $50 each to help amputees in need at www.limbsforliferaffle.com.
The winner will be drawn at their annual benefit dinner in Dallas, Texas, on Feb. 26. Tickets will be on sale until that morning.
If you have any questions, please feel free to contact
Ryan McGhee
Public Relations Director
Limbs for Life Foundation
218 E. Main St.
Oklahoma City, OK 73104
O: 405.602.6071
http://www.limbsforlife.org/
http://www.facebook.com/limbsforlife
http://twitter.com/limbsforlife
http://www.youtube.com/limbsforlife